Legal Practice Areas
Engineering & Construction Law
General Counsel Services
Corporate/International Law
Real Estate
Contracts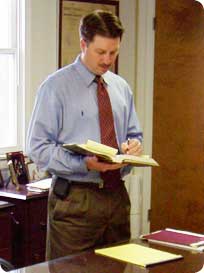 Attorney Profile
Rob Damalouji
From the start, Rob's legal practice has focused on engineering and construction law encompassing both a comprehensive litigation and transactional practice. During his time with a Washington D.C. construction litigation firm, Rob represented owners, contractors, subcontractors, developers, and suppliers in all aspects of construction and government contracts law, with a heavy emphasis on litigation and arbitration proceedings. As part of his practice with a Houston, Texas based specialty engineering and construction law transactional firm, Rob represented major domestic and global engineering and construction firms in all aspects of legal and corporate matters including contract negotiation and formation, project development and claims resolution including litigation and arbitration proceedings in multiphase engineering and construction projects. Rob also has had experience with the purchase and sale of domestic and international engineering businesses, Hart Scott Rodino filings, Foreign Corrupt Practices Act compliance and the formation and establishment of international companies and branch offices.
The firm routinely provides outside General Counsel services for all sized businesses, both on a domestic and international basis in the areas of corporate compliance, contract review, negotiation and drafting, the purchase and sale of companies, and the formation of international business entities. The firm is particularly suited to provide legal and consulting support services to large scale domestic and international Projects, actively representing clients in contract formation and negotiation. Recent projects include a $30+ billion dollar LNG project located in Onslow, Western Australia. Additionally, Rob provides general counsel services to technology companies, telecommunication companies and other types of businesses throughout Maryland, District of Columbia and Texas.
Rob is licensed to practice law in the courts of all counties in the State of Maryland, the District of Columbia, and the State of Texas.
Legal: South Texas College of Law, Houston, Texas. J.D. Cum Laude, 1997.
Member: Texas Bar, 1997; District of Columbia Bar, 1999; Maryland Bar, 1999;
Phi Beta Kappa, Phi Kappa Phi and Golden Key National Honor Societies.
College: University of Maryland, College Park. B.A. Cum Laude, Gov't and Politics, 1990.
Other: Co-Authored Chapter 46, "When and How to File A Federal Contract Claim," Aspen Law Construction Law Handbook (1999).
Project Counsel: $30+ billion dollar LNG project located in Onslow, Western Australia.
Attorney Calvert County Liquor Board 2010 through 2013
Attended ABA's 10th Annual Intensive Program on Trial Preparation and Advocacy in Federal Procurement, March 1999.